Monthly Skinny Video
"Buyer demand continues to be strong, especially given the supply constraints."

Prices increased in year-over-year comparisons, and this will likely remain the case for the rest of the year.

Fannie Mae is predicting that continued low rates and possibly lower rates are expected in 2020.

Despite strong buyer demand, sales totals are lower due to a lack of affordable supply
Mortgage Rates Move Lower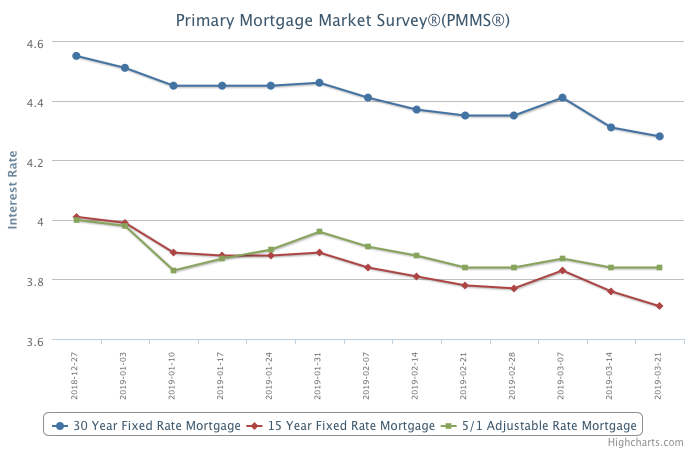 March 21, 2019 Mortgage rates have dipped quite dramatically since the start of the year and house prices continue to moderate, which should help on the homebuyer affordability front. The combination of improving affordability and more inventory than the last few spring selling seasons should lead to improved home sales demand.
Information provided by Freddie Mac.